omowrites.com
Black is the New Black's Black
Parisian women, since forever (?), have always appeared effortlessly chic and stylish. I credit this to the color black holding a strong majority of all their wardrobe color palettes. Coco Chanel anyone? Perhaps it also has something to do with how they reside and get to call one of the most enchanting cities of the world home. Parisian women always manage to nail trends without even trying. The simplest trends too which for me are the most difficult to emulate. At Paris fashion week head to toe black a
ttire was nearly everywhere and I could not be happier.
misscleofashion.wordpress.com
stylecaster.com.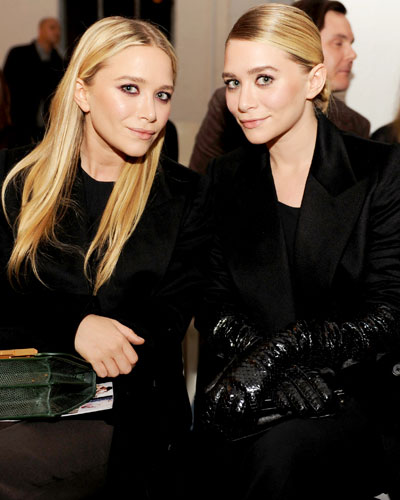 instyle.com
radaronline.com
Why does the word black especially in terms of clothing have to hold such negative connotation? Society expects you to wear black at a funeral. "Blacking" out is frowned upon. "Pretty black flowers are my favorite," said nobody, ever. The "bad guys" in movies are always decked out in black. I, however, would be ecstatic to have a closest exclusively full of black clothes. Unfortunately I'm compelled to add the splash of color here or there otherwise my not so fashion forward family (sorry, but it's true) would constantly worry I'm mourning some loss or a second away from whipping out a razor blade. I don't think Parisian women share, nor care, about this possibility. They are so cool. My "green with envy" of a Parisian woman's air is surely exposed through all my layers of black. For my gals out there who share my joy in embracing their inner goth, fear not American women have been dressing for funerals too. So put on your scowl, think Rooney Mara in Dragon Tattoo, squeeze into those leather pants, lace up those combat boots, and get ready to black out.
londona.com


stscelebblog.blogspot.com
stylebistro.com


whowhatwear.com
whowhatwear.com
fashionblackclothes.tumblr.com
toryburch.com
iamnotasupermodel.com
onlineshopforclothes.com
becauseimaddicted.net
sunkissed-style-file.blogspot.com