empireonline.com
No, I'm not a masochist and no, I'm not aspiring to be part of a gothic punk gang. I am simply addicted to Edward Scissorhand -like SPIKES. And yes, I'm coining him, and/or Tim Burton, his creator, a fashion trendsetter. Give me a girl in spikes and I'm crushin hard.
Let's be real here...Johnny Depp alone = sexy. Johnny Depp as Jack Sparrow = sexy. Johnny Depp as Edward Scissorhands, yupp, = SEXY. Tim Burton was truly on the verge of a real fashion moment decorating his complex and memorable character, Edward, with countless spikes and metal. His costume bears strong resemblance to runways of incredible designers such as Balmain, sigh.
beautyisdiverse.com
Balmain's runway shows have been leaving me speechless for seasons now. They sure take my favorite theory, "you can never be over accessorized," and run with it. Look at that RTW runway look from fw2012 to the left, I die, Rachel Zoe style. Anyone who echoes the sentiment, there's no such thing as too much, is fabulous in my book. Or should I say, a chick who can take something that is obviously "too much" and make it look incredible as Balmain does is a girl crush to the max.
blackricemarket.com
Now, enough worshipping Balmain and back to the spikes. How bad @$$ is that blood red jacket? From an avid Sons of Anarchy fan (one of the best shows on TV) this would be the perfect staple for any first lady of a leather clad biker gang. Might this scare people? Probably. But I think that's what I love about it.
Of course...JEWELRY.
Might one get injured from sporting a few bracelets covered in metal
indulgy.com
spikes, you ask? That's still up for debate. I'm willing to guess though it's a necessary evil to have the best "party arm" (thank you, manrepller) out there. The thick gold spiked bracelet from CC Skye is most definitely on my ever growing wish list. OR should I spring for the below GIVENCHY wrap bracelet? The connection at the back reminds me of snap bracelets from the 90's. Boy did I love those. Why not spring for a grown up version...in the spirit of childhood me? Plus...it has spikes.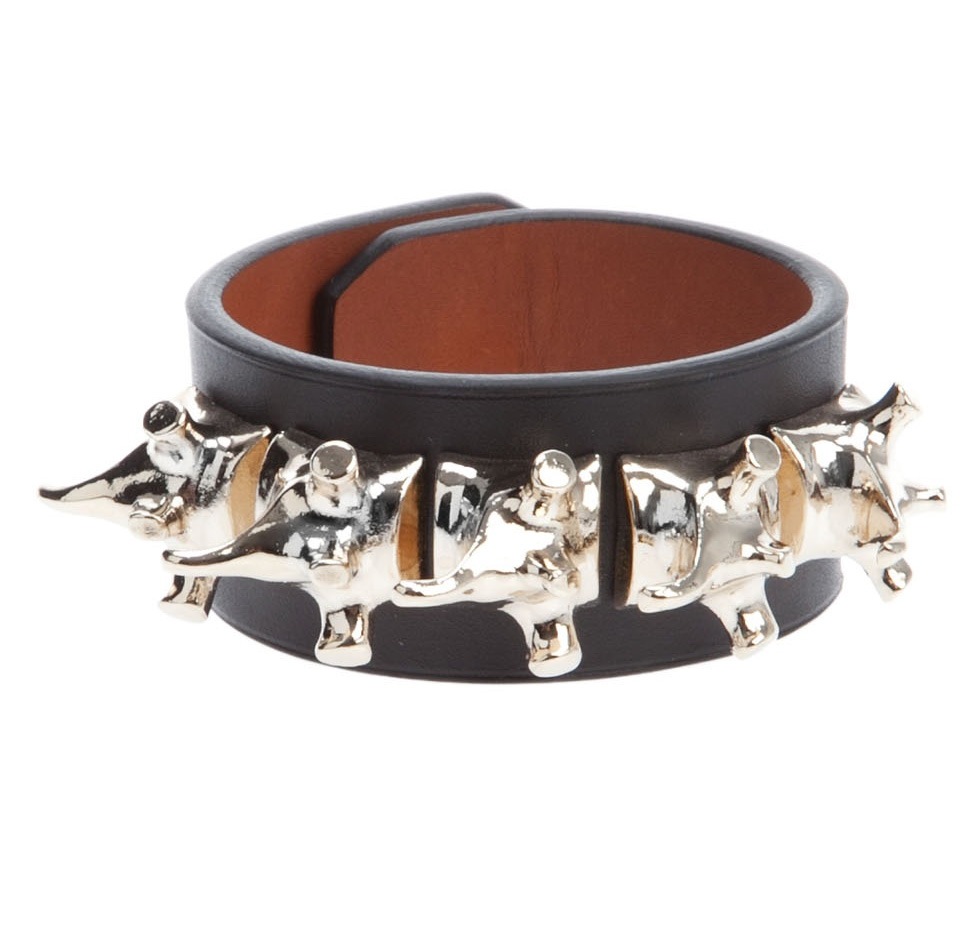 theyallhateus.blogspot.com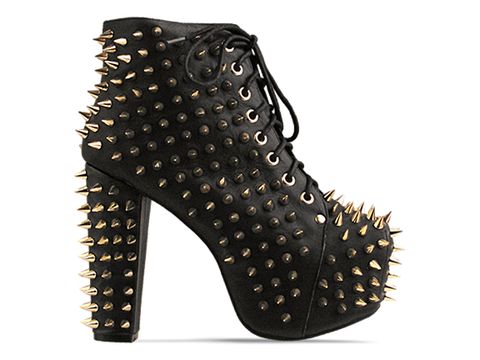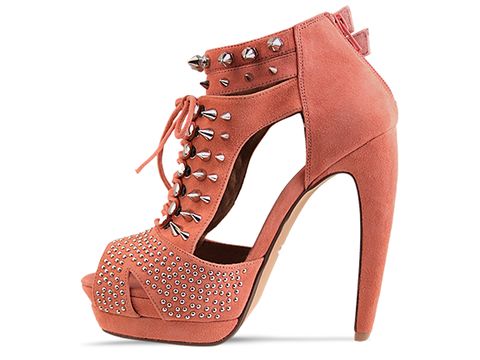 solestruck.com
My man Jeffrey Campbell pulls through big on the spike trend. And I am not surprised. JC is by far my favorite reasonably priced shoe designer and THE best for unique styles that will score stares on the street. If you're especially looking to scare your parents or hope to one day be able to walk in Lady GaGa's sky high platforms...look no further. I've been searching for these orange guys to the side in stock EVERYWHERE. No luck. However, I refuse to give up. And don't worry, the spiked Lolita black version above you can get with just the heel spiked out - that'll look simple, right?